My #1 business success secret
 Want to know my #1 business success secret? Practitioners often ask me how I'm able to do all of the things I do…
Travel the world frequently
Take care of myself and my household
Maintain a robust active client list
Run a functional health practice
Run a business coaching practice
Run a non-profit and more!
And the answer to their question is…
AUTOMATION!
You see, years ago when I started my Functional Health practice, I quickly realized the number of people I could help would be limited, the time I got to spend taking care of myself and loved ones would be minimized, and my dreams of traveling the world would never come true unless I automated my business. 
Working without automation is time-consuming, work-intensive, and can instantly lead a Functional Practitioner like you and me to burnout.
I became a Functional Health Practitioner to help more people heal while working less so I could take better care of myself. 
Is this why you're in the biz too?
I sure hope so because what is the point in helping others heal if by doing so you're running yourself into the ground and not living your best life.
Running a functional health practice doesn't have to be hard.  It can be easy. And I chose to take the easy route.
As soon as I realized working manually across different platforms was not in alignment with the life I wanted to live or the way I wanted to serve clients, I started looking for a solution.
And that's when I found her…
My #1 business success secret…
MICHELLE BELL!
Over 7 years ago, the universe magically brought Michelle into my life.  She took my big business vision, automated it, and helped me make my dream life a reality.  Her automation knowledge and expertise have been a HUGE part of creating the wildly successful brand and functional health practice I have today.
Since then, we have combined forces to create proven business trainings and systems tailored to meet the unique needs of Functional Health Practitioners.
Along the way, we have met some of the most incredible business experts who have contributed to our ability to…
…Leverage evergreen courses and products to make money while sleeping
….Grow our marketing and automation to have even more freedom in life and make the most out of the hours spent working
…Balance life with productivity strategies, stress management techniques, and mindset work 
And now we are bringing our expertise and expert business friends to you for FREE!
The Flexible and Free Online Summit is happening soon, and I want to see you there.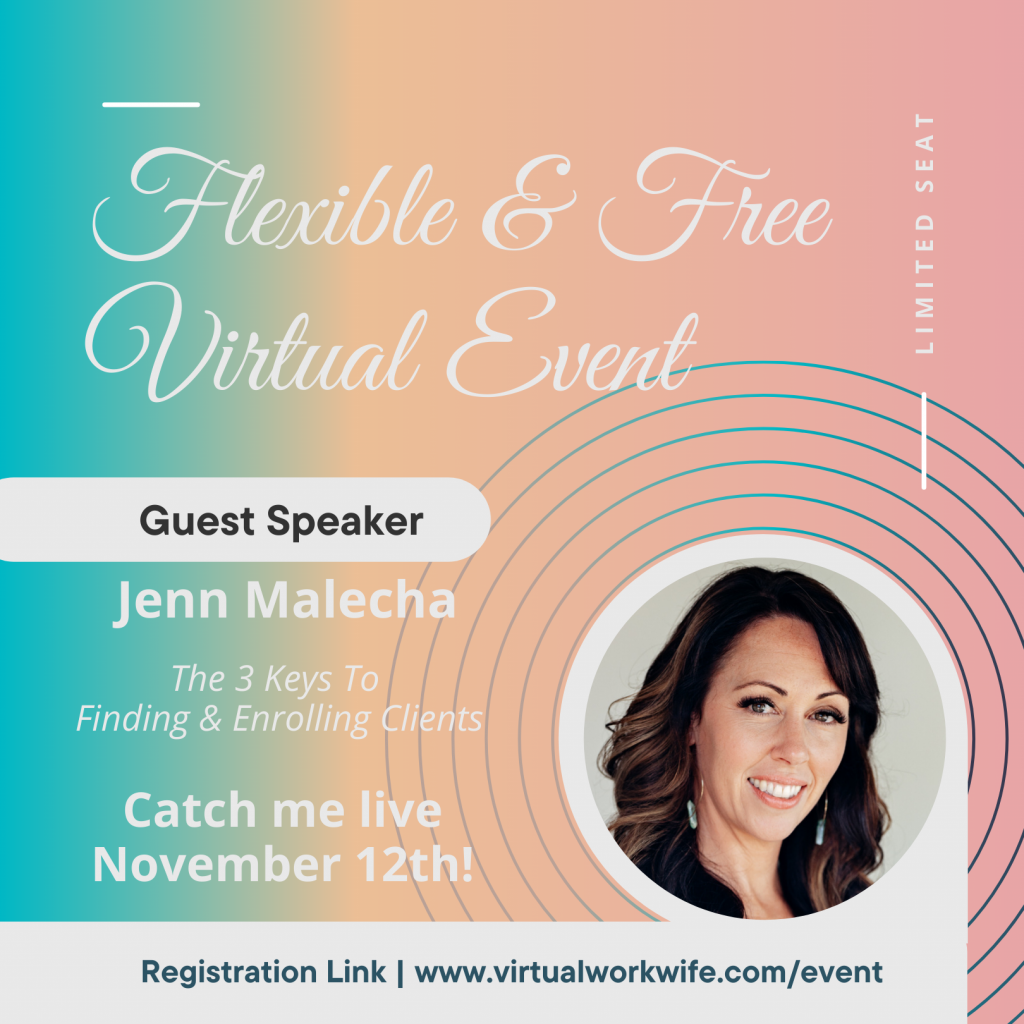 These 4 days will be packed to the brim with value, and you'll learn from over 32 experts in mini-masterclasses. Seriously, the value of just one of these seminars is hundreds of dollars – and you'll be getting over 30+ of them for free. 
If you're ready to expand your business for more money, more clients, and more recognition, then you need to be there. 
Michelle put together a POWERHOUSE lineup for this event and I'm honored to be one of the speakers.  If you know anything about Michelle, you know she always over delivers.
This is not just another fluff-filled event that you're going to wish you'd never attended.
This is where you're going to get real strategies from real people on moving the needle in your business.
It's time to start thinking about your business goals for 2022.  You've got less than 3 months to put them in motion and you'll get exactly what you need to make them happen when you attend the Flexible and Free Online Summit.
I'm literally giving you access to my #1 business secret for FREE.
Click here to register for the Flexible and Free Online Summit NOW!