Cleanse Challenge
Boost Your Energy, Get Rid Of Belly Bloat For Good, Look Younger, Lose Weight, PLUS Improve Hormone Balance & Digestion


In Just 28 Days!!!
I'M READY TO TAKE THE CHALLENGE!
Just Say YES!
If You Are Willing To Make Just A Few SIMPLE Changes In Your Daily Routine, I GUARANTEE That You Will Have More Energy, Feel And Look Younger PLUS Improve Hormone Balance & Digestion

In Just 28 Days!



I'M READY TO TAKE THE CHALLENGE!
Do you feel frustrated because of those stubborn 5, 10 or 15+ pounds that just won't come off?
Are you still suffering from hormone imbalances and digestive issues, even though you've tried various medications or supplements?
Are you fed up with trying different diets and workout routines that don't get you results?
Do you experience belly bloat on a daily or regular basis?
Does your energy totally tank in the afternoon and caffeine, carbs, and/or sugar are your best friends?
---
Of course, you want more energy, to lose weight, to get rid of belly bloat for good, and to feel and look younger- who wouldn't? And it would be a BONUS if you could do all of this while resolving hormone and digestive issues for long-term results, right!? But maybe you've lost your motivation. In the past, you've tried supplements, juices, various workout routines, medications, and other gimmicks and you don't know who or what to believe anymore. You just want to get REAL results this time, and you deserve it!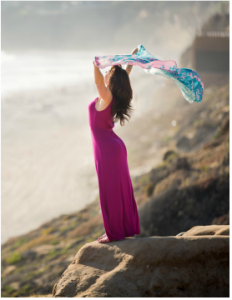 Not long ago I felt sluggish, struggled to maintain my ideal weight, and felt bloated and gross all the time. I loathed my thighs and hated wearing short dresses, and when skinny jeans came on the scene, I thought there was no way in hell I would ever fit into a pair. I was dealing with severe allergies, suffering from ear infections, and I was frustrated that every year these seemed to be getting worse and worse. I struggled with low energy, barely making it until it got dark to go to bed.
To top it all off, I found out I was suffering from a variety of hormone imbalances and digestive issues, and I was eventually diagnosed with a thyroid autoimmune disorder known as Hashimoto's.
When I started as a personal trainer, I thought I knew all there was to know about losing weight and getting people healthy. But after years of calorie counting, trying diet after diet, and excessive exercising, I was left frustrated as were many of my clients. I even felt like giving up, if I couldn't get myself the results I wanted, how could I expect to get my clients results?
I desperately bounced between different diets and workout routines, chiropractors, and acupuncturists trying to find the magic combo to relieve my pain and struggle..
I was about to throw in the towel, thinking, "this is just how my life is going to be," but the breakthrough finally came. Instead of giving up, I funneled my frustration into finding the answer to what was stopping my clients and me from discovering our ideal health and weight.
I came across the Functional Diagnostic Nutrition® (FDN) program and became a certified Functional Diagnostic Nutrition® Practitioner and Health Coach. Lo and behold, I found that diet and exercise just aren't enough sometimes.
The body is a complex network of systems, and I had been ignoring some really important pieces of the puzzle, one of which was cleansing the body of toxic buildup! Toxins clog the liver, which plays a HUGE role in converting hormones, metabolism (aka energy), healthy digestion, and weight loss.
So many people are missing this crucial piece, so I'm on a mission to stop the frustration, and teach more people how to take back control of their health and weight by cleansing the body naturally.
Taking what I've learned in over 10 years of being a Functional Health Practitioner, I sought to create a simple and easy way to cleanse the body naturally that DOESN'T require any juices, crazy drink concoctions, calorie counting, or deprivation…and the 28-Day Cleanse Challenge was born!
Spring and Fall are the most effective times of year to detox your body in preparation for Summer and Winter, but benefits can be achieved no matter what time of year because of the toxic load we encounter in our environment on a daily basis.
I've used these principles over and over again with clients and myself, to improve and maintain health. I wanted to make sure I had nailed down the answer. Here's what clients have said about participating in the cleanse challenge…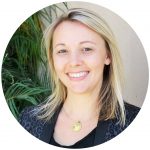 "I had no idea what I was getting myself into and was pleasantly surprised at how easy it was to engage the materials and participate. Not to mention that I lost 8 lbs! That was truly an amazing bonus. I've adopted many of the skills we learned during the cleanse, and I'm totally on board for the next one."- Beverly S.
---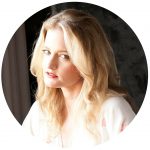 "It was so empowering because it taught me more about what my body needs to flush toxins. The best part? No deprivation! I look forward to making the cleanse challenge a regular part of my health maintenance." – Mary C
---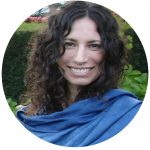 My husband did it along with me – lost several pounds and was thrilled with the results. It was the most reasonable cleanse I have ever done. I drank more water than I ever have (and I thought I drank a lot of water). I discovered that gluten-free really does make a significant difference in my body. Because of the points system and Facebook group – it was even fun. I lost of few pounds and have continued some of the changes I made during the challenge." – Rachel M.

---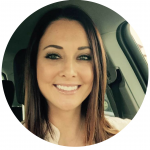 "This was the first cleanse I've ever done. What intrigued me about this cleanse was the fact that I could still eat food! I was nervous about cutting out foods I love for 30 days but it was surprisingly easier than I thought. I have found new (healthier) foods that I love now! I'm also able to make healthier choices every day, especially when eating out. I would recommend this cleanse to friends and family and I will definitely participate in the next one!"– Jodi V.
---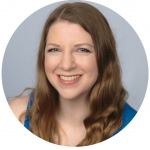 "The cleanse challenge was so easy to participate in. From the point system to the weekly webinars and the support and encouragement on the Facebook forum, I never felt like I didn't know what to do next or that I was alone in the process. Only a few days into the cleanse challenge I had more energy and a clearer mind. I've tried other cleanses and they simply don't work. This cleanse does work and I look forward to the next cleanse challenge." -Grace G.
I'M READY TO TAKE THE CHALLENGE!
The same system can also work for you!
It even worked for my husband, which was a huge SHOCK since he is the ultimate skeptic.
I promise you, your situation is NOT hopeless.
Most health-minded people who struggle with low energy, weight loss, allergies, sickness, and seasonal changes have been fed outdated medicine, food, and supplement info or myths by doctors and the media.
Here are the 3 biggest myths about energy, weight loss, and feeling your best that will NEVER get you the results you want:
Calorie counting – There is actually NO scientific research to show that counting calories will give you sustainable weight loss.

Juicing is the best way to cleanse the body – In order for the body to get rid of toxins, it needs vital nutrients AND protein which most, if not all, juice cleanses fail to provide.

Low energy is a part of getting older – that would suck if it was true, but it's not! Energy is dependent on putting the right ratio of proteins, fats, and carbs in your body and how well your liver is functioning to convert hormones such as Thyroid hormone Free T4 to Free T3.
Wouldn't you agree that it's crazy to think you'll get different results if you keep trying the same thing over and over again?
It's time to try something different.
What I've Got For You
You see, I created a program called the 28-Day Cleanse Challenge that gives you a step-by-step formula for increased energy, weight loss, hormone, and digestive balance while decreasing belly bloat, allergies, and other symptoms of poor health. It's specially designed for health-minded people like you who want to take their health to the next level, naturally.
HERE'S THE TRANSFORMATION THAT YOU CAN LOOK FORWARD TO IN THE CLEANSE CHALLENGE:
Increased energy to enjoy life and keep up with its daily demands

Lose those last few pounds, get trim, and stay that way

Blast away the belly bloat for good!

Improved memory, learning ability, and mood

Better sleep so that you can wake up feeling rested

More productive at work and in life

Higher quality workouts because you'll have the energy to do so

Better conversion of thyroid hormone Free T4 to Free T3

An immunity boost and better digestion as a result of healing leaky gut

Increased ability to handle stress, less anxiety, and depression

Younger-looking skin and body!

Here's how the program works
Over the course of 28 days, you will…
Learn what ratio of proteins, carbs, and fats that are best for your body to boost your energy, weight loss, balance hormones, reduce belly bloat and inflammation

Incorporate the highest naturally detoxifying foods (beets, grapefruit, dandelion greens) into your daily routine to promote the body's natural cleansing systems

Focus on minimizing your intake of the top inflammatory and hormone-disrupting foods: gluten, dairy, sugar, soy, and alcohol

Receive weekly workout routine video tip – sweat out those toxins!

Get accountability to work out regularly, drink plenty of water, and get quality sleep in order to support the body's cleansing and healing process

Receive 30-minute weekly educational webinars and be part of a special Facebook group for support

Receive recipes and a checklist to guide you along your journey

Get exclusive resources and discounts to help you along your journey and beyond!
AND I'm including a special BONUS ASK THE EXPERT SESSION with one of my health expert team members!
The great thing about this program is that you get to make it work for you. Each of the program's "cleansing activities" is worth points daily or weekly, so you get to pick and choose what works best for you at any moment to get the results that you desire! There are even chances to qualify for prizes based on the number of points that you have earned…
I'M READY TO TAKE THE CHALLENGE!
This Program Is Perfect If You…
Want to increase your energy naturally

Want to lose weight and keep it off

Want to get rid of belly bloat for good

Want to support and balance your hormones using food

Want to reduce your allergy symptoms or get rid of them altogether

Want to protect yourself against cold and flu season

Want to look and feel younger by boosting your body's own potential

Want to get rid of aches and pains without taking medication

Want to take your health to the next level
This Program Is NOT For You If…
You are looking for a miracle weight loss or health pill

Want a quick fix WITHOUT sustainable results

Don't want to improve your healt naturally
My goal is to help as many people as possible. That's why I'm offering this challenge at an investment that requires a commitment and at the same time is TOTALLY AFFORDABLE!
Just say yes to the challenge!
I'M READY TO TAKE THE CHALLENGE!
But There's More!
You get a BONUS 45-MINUTE ASK THE EXPERT SESSION with one of my health expert team members for participating in the challenge!
This session will help you to…
Identify the ratio of nutrients and high-energy foods that are best for your body

Uncover other healing opportunities for you to reach your ideal health and weight

Answer any of your outstanding questions about how you can make the most of this challenge and make it work for you even after it's over
You'll also get a copy of my exclusive Ideal Health & Weight Checklist!
These bonuses alone are worth more than double your investment in the Cleanse Challenge and they are all yours absolutely free when you sign up!
How Can You Participate & What Is Your Investment?
There is 1 way you can participate in the challenge and invest in your own health transformation:
ONLINE WITH A SUPPORTIVE GROUP FOR ONLY $28 (aka $1 A DAY)!

I'M READY TO TAKE THE CHALLENGE!
Is There A Guarantee?
The Cleanse Challenge is a non-refundable investment in your relationship with your health, weight, energy, and youthfulness. It's an invitation to listen, connect, explore, and transform.
I thought long and hard about whether or not to offer a "5-day money-back guarantee" or some other sort of refund policy. It didn't feel right to offer one, but in the online learning world, it's all but unexpected. I asked a lot of questions about this and finally recognized it as an opportunity to provide conscious teaching – right here in your decision-making process.
When you're all in, you're all in. This experience will most likely challenge you. It will stir up resistance. It will flow through phases of excitement, grief, clarity, and difficulty. Often, the biggest breakthroughs come just after the greatest resistance. By denying you an escape route when things get tough, I hope to encourage you to work through the tough spots. I'm inviting you to be an active co-creator in this experience, to trust the process and to commit yourself to the challenge.
I want to welcome you to this community of health-conscious adventurers, and I know the warmest welcomes come when you show up fully, right from day one, knowing this is where you want to be (even if it feels scary and like a big change).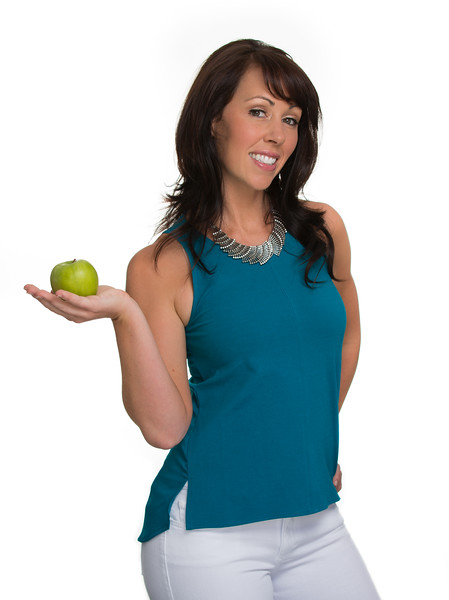 Sincerely,

Functional Diagnostic Nutrition® Practitioner| Master Transformational Coach | Happiness Advocate | Confidence Builder
Empowering the Whole Body Naturally™