PBMS Evergreen Enrollment

A Step-By-Step Solution For Supporting A Multiple 6-Figure Income,
Helping To Heal Hundreds Of People, While Working Less
And Taking Better Care Of Yourself!

(Already did PBE?  Enroll in PBMS and request your special PBE discount code before submitting your payment)
---
Do you have 5-10 clients and you can't fathom how to grow or handle more because you're doing everything manually?
Is the FDN assessment (in/outbound kits and Q's) taking up way to much time and/or things go missing?
Do you want to run group programs, but you don't know how to organize and automate it so it won't consume you?
Is cash flow a problem – chasing down people for payment and not collecting it up front?
Are you working more in your business (i.e. tracking, day-to-day tasks) versus doing more creative thinking, marketing and spending time with clients?
I totally get it.  I've been there, too and this is where I come in to help.  I'm Jenn Malecha, a certified Functional Diagnostic Practitioner, Transformational Health Coach, and business entrepreneur.
It wasn't long ago that I was in your shoes.  I was feeling overwhelmed with just a handful of clients and trying to track everything manually.  I was selling customized personal packages, sending invoices while praying for payment and constantly in and out of debt.  I was tracking everything manually on a fancy excel spreadsheet but client items were still going missing.  Shipping kits and receiving back results was taking up hours of my time and taking my focus away from giving my clients the quality and attention they deserved.
I was spending WAY to much time doing administrative work, which left me feeling completely exhausted at the end of the day, with zero energy to think creatively, plan marketing or to put myself out there to actually get clients!
THROUGH THIS EXPERIENCE WHAT I FOUND WAS…
What I was doing wasn't sustainable if I really wanted to grow my business, make the big bucks AND be able to travel and take care of my health in the ways that I wanted to.  So I began searching for a solution…
One that would completely automate my workflow process for me and integrate with all of the other technology tools I needed to be organized and hands-free!
I was fortunate enough in my previous corporate jobs to work with many systems for client management, task organization and pay flow processing.  I applied all of that knowledge and realized that the business growth solution I wanted was right under my nose – Infusionsoft!
Infusionsoft gets a bad rap as some kindly call it "confusionsoft" but the reality is, it's a very valuable and moldable tool.  One has to know how to manipulate and customize the system to work in their favor, and through my past job experience, I grew to know that in detail.  I had a vision for what I wanted my business to look and flow like, and I saw how Infusionsoft would support that.  All of the big business hitters out there use Infusionsoft, so why wouldn't I too?  I set out to customize Infusionsoft for my FDN Practitioner needs, found an Infusionsoft partner to help me build the workflow process that I was looking for and voila!  I now have a sustainable process and system to take my business sky high!
Over the years I have tested and tweaked my FDN workflow process with myself and my clients to create a seamless system that minimized the amount of time I have to spend working, yet delivers amazing customer service to my clients and prospects.
My system has supported my rapid business growth – I went from 19 active clients to 36 in less than 2 months without having to put in an extra minute of work! 
Now I want to share what I've learned to help other FDN health coaches (like you) who are struggling to create business growth, organization and a workflow process that works for you and not against you… THE PRACTITIONER'S BUSINESS SYSTEM WAS BORN!!!
I've used this system over and over again with clients, to perfect the workflow process.  I wanted to make sure I had nailed down a flawless approach and it's finally here.  Here's what one FDN had to say about investing in this system for herself…
---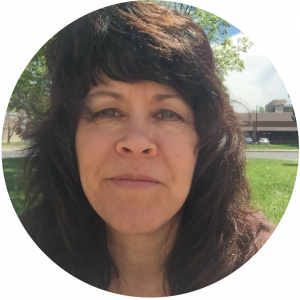 "My goal is to provide an environment within my company that will allow me to grow uninhibited and to provide the best possible customer experience.  I also realized that just providing good health guidance and health direction to my clients won't make me successful.  For me to satisfy my customers, reach my goals, and be successful, I realized I would have to have a software system that would run my business behind the scenes while I focus on my customer base.  When I spoke with Jenn about the system that she put together, it was clear that this was exactly what I was looking for and made the jump.  Between Jenn and Michelle, I have not been disappointed.  I have a great foundation to work from and it has saved me light years in time and effort in developing a system for myself.  I am 100% satisfied with my purchase."- Tracy G.
---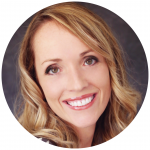 "I was overwhelmed with everything that there is to do when you start a coaching business.   Jenn helped me to identify what I needed to do to build and manage everything. She has excellent advice for setting up a business, deciding what clients you want to serve, managing tasks and how to coach clients. I was really scared to get started, but her program and advice gave me the confidence to work on my fears.  One of the many great things about working with Jenn is that she is a practicing FDN and can customize her training/advice to the specific needs of an FDN practitioner. General health coaching programs don't always apply to how we work as FDNs."- Anita N.
---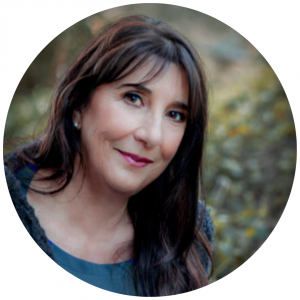 "The most useful aspect of this course for me was nailing down who I work with and why. Followed closely by how I organized my practice. Once I was set with my offers and my automation, I was free to spend more time connecting, and little did I know, it helped me overcome the fear of not having enough time to serve more people."- Justine L.

---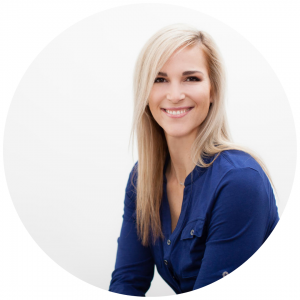 "PBE and PBMS are game changers for anyone looking to hit the ground running after they graduate from FDN. It is a clear path that is laid out step-by-step. All the support from Jenn and fellow members give you that added confidence you need to succeed."- Ebby O.
---
THIS SAME SYSTEM CAN WORK FOR YOU!!!
I promise, your business situation is not hopeless – what you're experiencing is NOT what running a business has to be like. Most entrepreneurs who struggle with having enough time, getting the right kind of clients, building a foundation of referrals and marketing do so because they are spending WAY too much time working in their business rather than on their business.
Here are the 3 biggest myths about building and up-scaling your business that will NEVER get you the results you want:
It's Your List Size That Matters – the size doesn't matter, it's how engaged they are and how much rapport you have with them,
You Have To Spend Money On Marketing – nope, not even a penny.  Delivering amazing customer service will sell itself.
You Need A Tool For This And That – individual tools are great, but they also aren't connected.  Having complete integration will make your business run efficiently and smoothly!
Wouldn't you agree that it's expensive and time-consuming to keep trying different business tools that only solve part of your problem, only to have to switch to something else or upgrade down the road, which costs you more time and energy?
How my system can change your life…
You see, I've just created a full-service platform called The Practitioner's Business Management System using Infusionsoft, which gives you a step-by-step method for all of your client management, marketing, lead generation, tracking, reporting, and shopping cart needs!
HERE ARE THE RESULTS THAT YOU CAN LOOK FORWARD TO WITH THE PRACTITIONER'S BUSINESS MANAGEMENT SYSTEM:
Simplicity with implementing automation – it's literally a copy and paste procedure

Finally having a one-stop-shop for all of your business needs

Easy tracking of client progress, prospects, and reporting

A workflow process from purchase to client program completion

Having to spend zero to little time on the FDN intake

Freeing up your time so you can focus on obtaining new clients and yourself

Here's what is included in the program…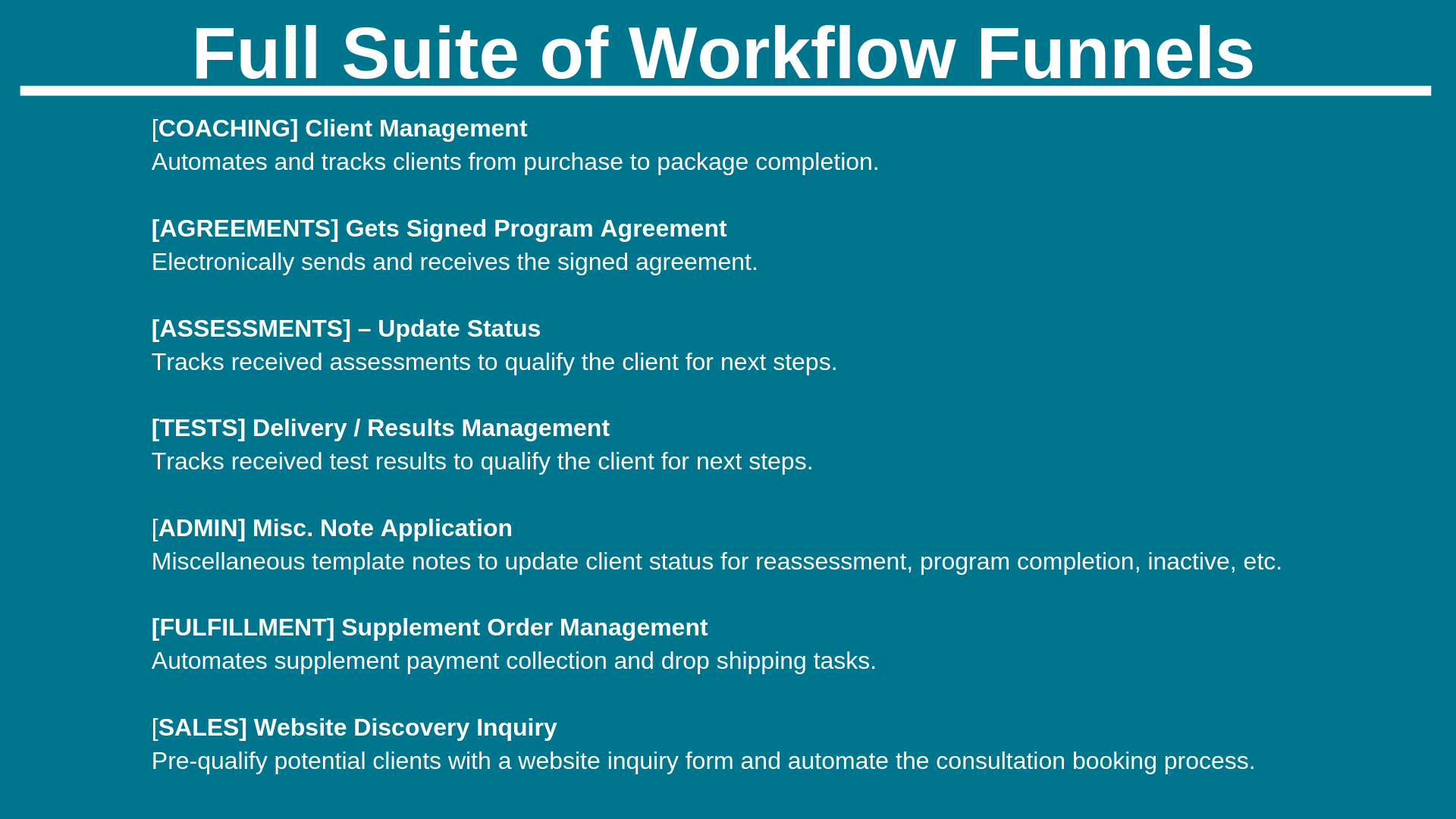 A completely customized system tailored to exactly how FDN's work!
8 Done-For-You Workflow Funnels

To automate and manage everything from client enrollment to program completion, supplement sales, and prospects

Over 275 DFY Email & Tool Templates

53 emails for automatic delivery to instruct/follow-up with clients
131 tasks to keep you organized on a day-to-day basis
18 notes to update client status and track received items
3 forms to capture agreement signature, leads and client information
And more!

Archived Q&A Support Calls

Over twenty 90-min. previously recorded and archived Q&A calls to address questions you have along the way
Lifetime access to recordings

Private Facebook Group

Direct access to Michelle and Jenn for additional support
Peer mentorship, brainstorming and idea exchange
The great thing about this platform is it is personalized to meet your specific business needs.  It's like implementing your own custom system, but at one-third of the cost and time!
Here's how it works… An 8-Week Program to set up your Practitioners' Business Management System:
—Eight Self Directed Online Modules

Step-by-step instructional learning activities
Worksheets, videos and practical application

Over Twenty 90-Minute Archived Q&A Call Recordings

Additional implementation support
Detailed guidance on questions for each module

Private Facebook Group

On the spot support with Jenn and Michelle plus peer-to-peer support

(Already did PBE?  Enroll in PBMS and request your special PBE discount code before submitting your payment)
---
But There's More!
Bonus #2 – Done For You Group Program of your choice (over $900 value)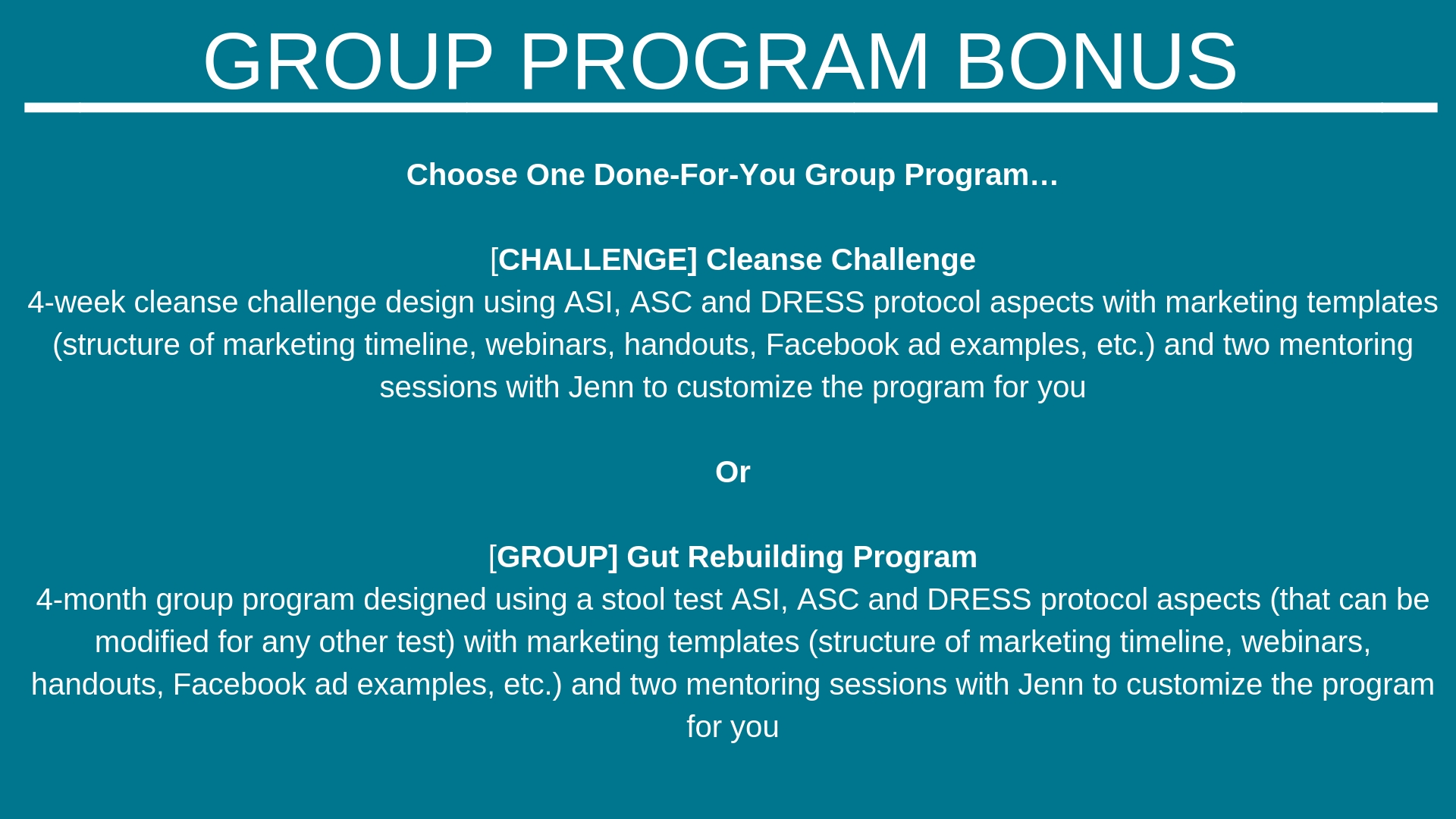 Bonus #3 & 4 – Website Quick Start Opt-In Bundle & Bonus Video Library! (over $2,900 value!)
—Unique Selling Proposition
—Website Builder Bonus
—[ADMIN] Birthday Reminders Campaign
—Quick Start Website Opt-in Bundle

—[MAGNET] Contact Us Submissions
—[MAGNET] Discovery Call Form
—[MAGNET] Webinar Sample Campaign
—[MAGNET] Networking / Event Lead Intake
—[MAGNET] Newsletter Opt-In
—[MAGNET] Double Opt-in

—Bonus Video Library – new videos added regularly!
Total System Value $20,229 – BUT you pay only  

$4,924

 

$3,995
(payment plans available) 

(Already did PBE?  Enroll in PBMS and request your special PBE discount code before submitting your payment)
---
This Program Is Perfect If…
You have zero clients and you want to hit the ground running once you finish your certification course
You have 5-10 clients and you want to double, triple or have significantly more clients than that
You want to spend less time on the FDN assessment process (in/outbound kits and Q's)
You want to free up time to do more creative thinking/marketing and spend more quality time client-facing
You want to run group programs with minimal effort and time
You want to create a consistent cash flow
You want to work less but make more money!!!

This Program Is NOT For You If…
You are looking for a miracle solution to solve all of your business problems
You want a quick fix WITHOUT sustainable results
You don't want to have to put any work into creating what you want
My goal is to help as many practitioners as possible.  That's why I'm offering this system at an investment that does require a commitment and at the same time is do-able.
Your investment in this business solution would look like this…
1. Full Suite of Tools + Support + Bonuses
Evergreen Program $4,924 you pay $3,995 (payment plans available)
Total Program VALUED AT $20,823
2.  Monthly Infusionsoft Subscription Fee= $249 (or less!) + minimum $399 initiation fee is waived
     (Includes up to 5,000 contacts and 1 user to start)
3.  Monthly Online Scheduler/Calendar to fully automate your business = average $20 – $30/month
     (Optimal calendars for seamless integration will be recommended in the program)
Choose to change your life and upscale your business!

(Already did PBE?  Enroll in PBMS and request your special PBE discount code before submitting your payment)
The Practitioner's Business Management System is a non-refundable investment in upscaling your business and creating the work-life balance that you want.  It's an invitation to listen, learn, grow and transform your business. I thought long and hard about whether or not to offer a "5-day money-back guarantee" or some other sort of refund policy.
It didn't feel right to offer one, but in the online learning world, it's all but unexpected.  I asked a lot of questions about this and finally recognized it as an opportunity to provide conscious teaching – right here in your decision-making process.
When you're all in, you're all in.  This experience will most likely challenge you.  It will stir up resistance around your business.  It will flow through phases of excitement, fear, clarity, and difficulty.  Often the biggest breakthroughs come just after the greatest resistance.  By denying you an escape route when things get tough, I hope to encourage you to work through the tough spots.
I'm inviting you to be an active co-creator in this experience, to trust the process and commit yourself to grow your business. I want to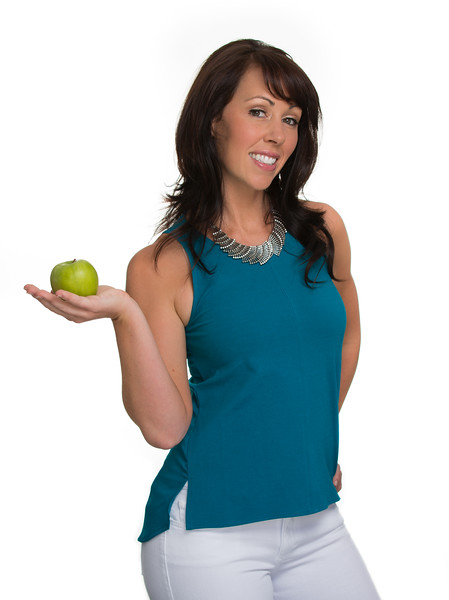 welcome you to this world of entrepreneurship that is full of adventurers, and I know the warmest welcomes come when you show up fully, right from day one, knowing this is where you want to be (even if it feels scary and like a big change).
Sincerely,

Functional Diagnostic Health Coach  |  Transformational Coach |Mentor