Events
Healthy is a way of being, not doing!
My mission is to inspire hundreds of thousands of health-minded people just like you to become more empowered in your health by giving you access to the right lab tests and resources to find the missing pieces so you can get back to feeling like yourself again or for the very first time!
Part of my master plan to do this is by offering unique opportunities to learn about and immerse yourself in the ways of actually being healthy.  Throughout the year I offer all kinds of events to help you embody healthy as a way of being, not just doing. You can participate in free online webinars or discussion groups, challenge yourself in new ways by joining my Seasonal Cleanse Challenge, or by diving in deeper to heal yourself from the inside out with my Get Your Gut In Gear Group Program.
To stay up-to-date and not miss out on any of the details for future events, make sure you hop on my email list by inserting your info at the top of the webpage (↑) and by connecting with me on Facebook and Instagram 🙂

CHECK OUT THE FREE WEBINARS BELOW
---

In this webinar I'll uncover these truths about lab tests as it relates to your health:
How blood and saliva tests don't tell the full story about your hormones and what health secrets are hiding in your urine

What's wrong with lab reference ranges, how they could be lying about your health and what optimal ranges look like

How markers on a comprehensive blood panel all give you clues about your gut health

Why you should be running functional (not conventional) lab tests to find the missing pieces to your health puzzle
This webinar is perfect for you if…
You don't feel like yourself healthwise yet your blood tests keep coming back "normal"

You've been through the mill of health professionals in search for answers but nothing has helped you quite feel like yourself again (or for the first time)

You look great on paper professionally and medically, but you still feel like crap

Your health issues seem to be getting worse even though you're "doing all of the right things"
---


This FREE webinar is for you if suffer from…
Bloating and/or gas
Constipation and/or diarrhea
Stubborn weight or weight gain
Struggle with motivation
Depression, anxiety, irritability
Constantly sick and/or allergies
Chronic fatigue/constantly tired
Sleep issues- insomnia or just poor sleep in general

Sore, stiff or painful joints
Generally declining health
Don't feel like self
Indigestion, heartburn
Food allergies/sensitivities
Loss of appetite, hungry all the time
Strong cravings for processed foods and sugary foods
Hives, rashes, eczema, acne

Recurring yeast infections like Candida
Bleeding gums, teeth grinding and drooling during sleep
Sexual dysfunction in men/menstrual cycle problems in women
Itching – especially around mouth, nose and anus
In this FREE webinar you will…
What leaky gut is and how it's your most overlooked healing opportunity
How leaky gut happens and 3 simple steps you can take to reverse it
The link between healing your gut, hormones, improving health and overall sense of happiness
Why candida or parasite cleanses go wrong and what you should be doing to heal your gut instead
---


This FREE online workshop is for you if:
You don't feel like yourself in your own body and can't quite put your finger what's changed
Your energy is totally tanked and weight won't budge but you don't know why
You've tried doctor after doctor searching for answers to your biggest health issues
You've tried various diets, exercise routines and supplements but the results don't last
You take multiple over-the-counter or prescription medications to relieve your symptoms but want to heal your body naturally and for good
In this FREE online workshop you will…
Decipher your symptoms and what your body is trying to tell you
Map out and connect the dots to look at the big picture of your health
Understand your healing opportunities related to adrenal, thyroid and gut function
Get clear on exactly what you can do next to restore balance and start feeling like yourself again
---
FREE GUT HEALTH WEBINAR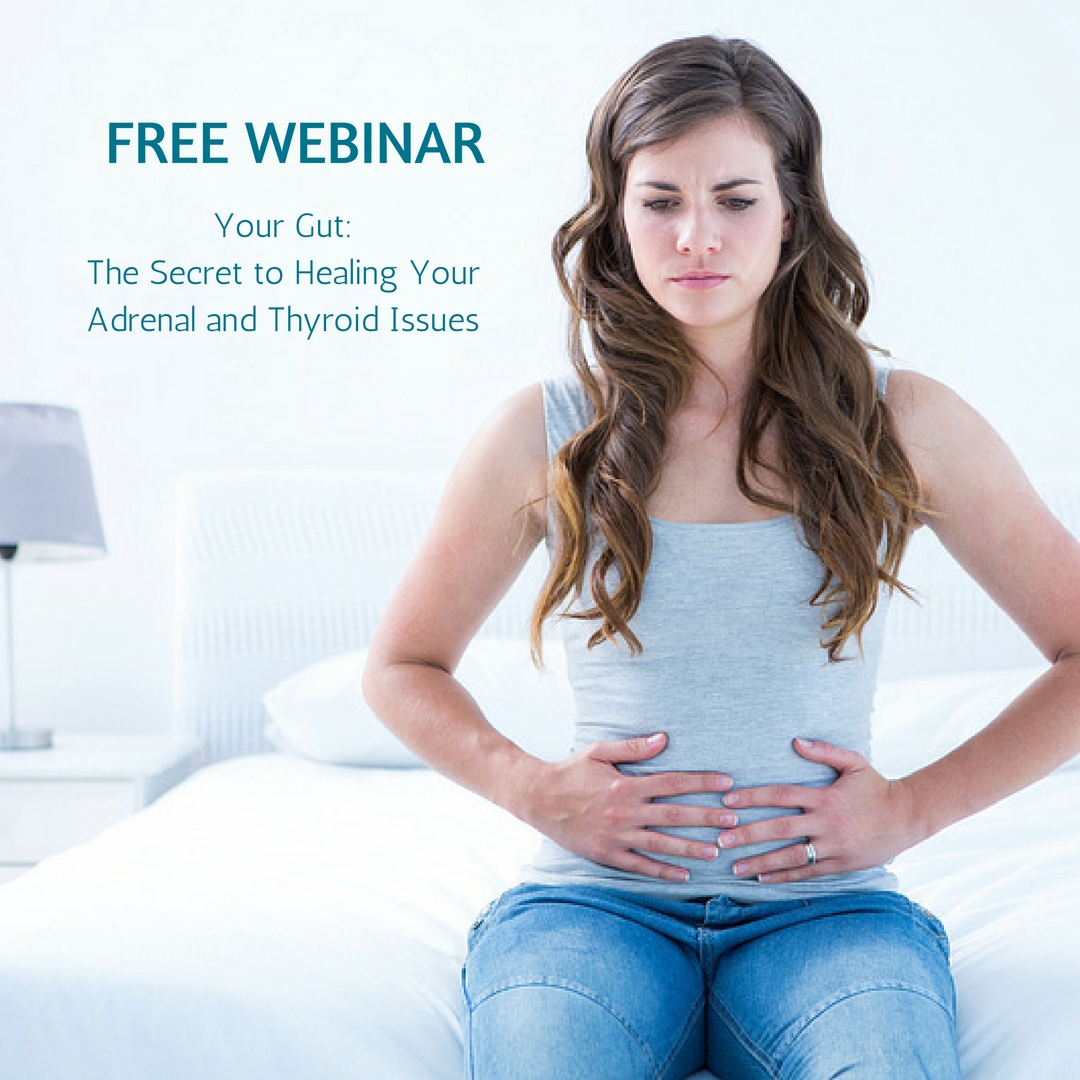 Learn More    –    Sign Up 
Gut invaders such as parasites, bacteria and yeast play a huge role in the daily choices that we make.  They can literally dictate the food we choose to eat, our mood, the balance of our hormones and our susceptibility to autoimmune disorders.  To learn more about how gut invaders specifically impact your thyroid and adrenals join me September 8th at 6pm PT / 9pm ET for a FREE webinar with Master Life Coach and Hashimoto's Thriver Molly Hamill called Your Gut: the Secret to Healing Your Adrenal and Thyroid Issues.
If you missed it live you can still access the recording!