Success Stories
I feel blessed to have worked with many wonderful individuals over the years and am fortunate that they feel the same.
I love hearing from my clients and consider feedback an opportunity to continue to improve and refine my skills and approach.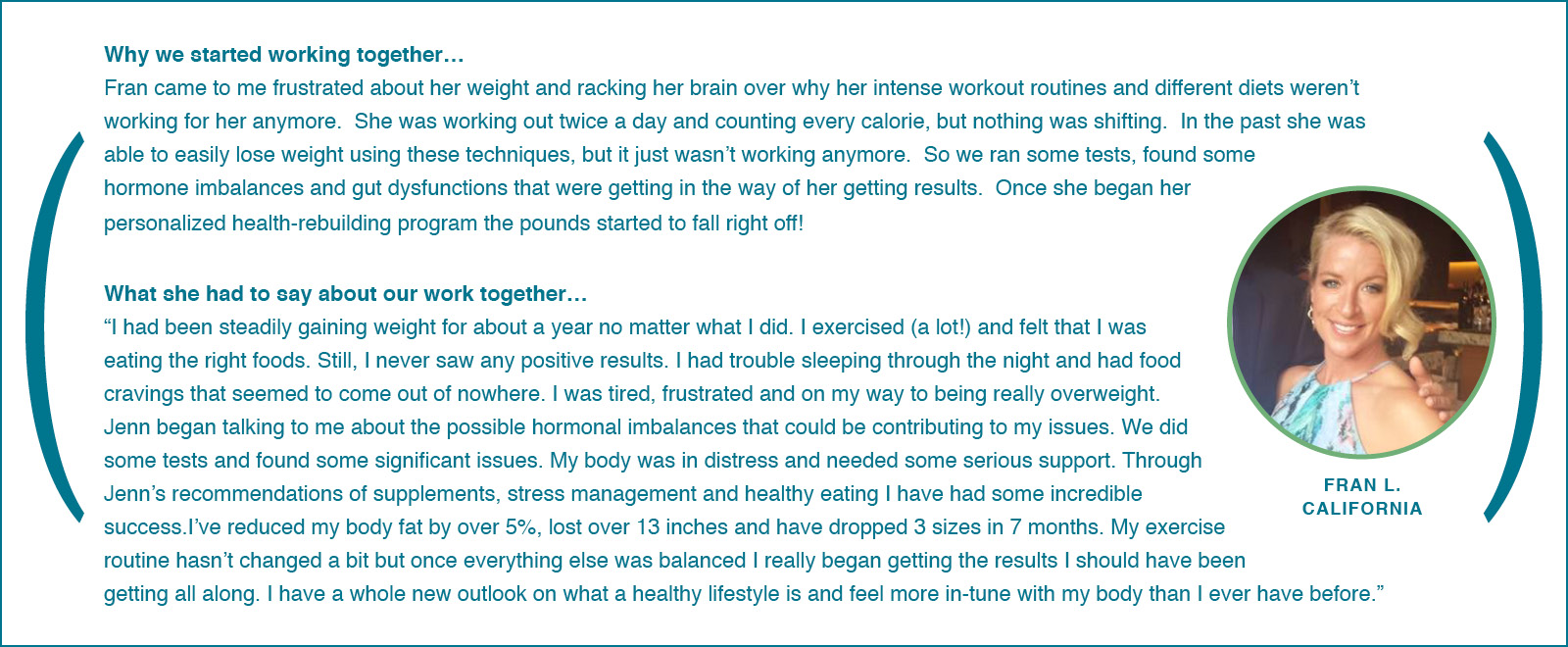 "My yoga pants are too big!! I did the plank challenge and now I'm doing even more workouts and I'm skinnier in the middle!"- Torea R.


"I don't feel neglected at all, in fact high that I am able to work on this a little more each day with one good choice after another!"- Heidi A.

If you're tired of being tired all the time, don't feel like yourself in your own skin and suspect that something 'just isn't right' with your body but can't find the right doctor or practitioner that meets all your needs, then I'm here to help! I'd love to chat more and see how I can support and empower you to become your own Health Boss!