Partners
My Partners In Health
I am a firm believer that we need a team of people and a ton of tools sometimes support your journey in finding your ideal health and weight, and that is because…
Having your best health and feeling like your best self requires work in all areas of life.
These programs, people and products have helped me personally to rebuild my health, have helped many of my clients and empowered hundreds of others around the world.
---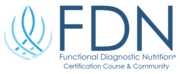 Functional Diagnostic Nutrition® (FDN) is a lab test and health coach training program that helps health professionals to identify the underlying causes and conditions contributing to disease instead of treating symptoms. Using functional lab work, certified FDN Practitioners are able to recognize patterns of imbalance in the body, identify healing opportunities and create powerful holistic health rebuilding programs using FDN's proven D.R.E.S.S. for Health Success® protocol. This certification program is perfect for health coaches, personal trainers, chiropractors, nutritionists and other health professional looking to enhance their knowledge, resources and skillset to truly heal their clients.
---

Molly helps women release the beliefs, behaviors and fears that are blocking them from experiencing greater health and happiness. Using a blend of mindset coaching and kickass tools, she guides women through a process of building better relationships with their bodies and greater joy in their lives. She has overcome her own overwhelm, Hashimoto's, adrenal dysfunction, anxiety and other health issues using the same tools she incorporates with her clients – she is living proof! Healing requires work in all aspects of your life: physically, emotionally and energetically.
---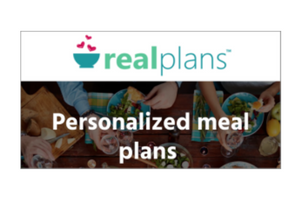 Personalized menu and meal planning at your fingertips! Real Plans gives you access to over 1500 carefully curated recipes to suit every taste and occasion right on your phone, tablet or computer. Personalize your menu planning with your dietary needs, number of people you'll be cooking for, how much time you do or don't want to spend in the kitchen and based upon where you live for seasonal specialties and produce availability. Plus get an organized shopping list specific to your weekly meals and number of servings needed!
Get your first personalized meal plan here.
---
Thrive Market is a membership community that uses the power of direct buying to deliver the world's best healthy food and natural products to members at wholesale prices, and to sponsor free memberships for low-income American families. Thrive is committed to delivering incredible value to members. With products that are 25-50% off retail, most Thrive members will make back their membership fee in savings within their first 2 orders. That leaves a year of savings and buying goods you can afford. When you join, you are also sponsoring a free membership for a low-income family.
Shop cheaper and healthier here.
---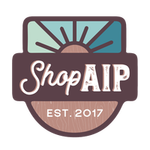 An online store dedicated to food, beverage, beauty, supplements and other products that are in alignment with an Autoimmune Paleo Diet.
---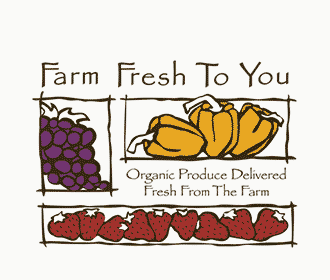 Get organic produce and fresh food goods delivered to your door, use the coupon code 'JENN5525' for $10 off your 1st box.
---

EWG is educating and empowering consumers to make safer and more informed decisions about the products they buy and the companies they support. In response to consumer pressure, companies are giving up potentially dangerous chemical ingredients in their products and improving their practices.
---
Affiliate Disclosure: This website may contain affiliate links, which means (W)holistic Health Boss may receive a percentage of any product or service you purchase using the links in the items descriptions, articles or advertisements. Your purchases help support ongoing resources, tools, and work. Thanks for your support!