Why a niche is critical for your business
As much as you might resist this, the success of your health business rides on your ability to nail your niche.
If reading that makes you tense up, shut down and want to run for the hills, I get it.
I resisted niching too, but what you resist persists!
When you resist niching…
Your consultations don't lead to enrollments
You get more no-shows than show-ups
Your clients are frustrating and don't follow through
You don't get engagement on social media posts
Your challenges, courses, and group programs flop
I floundered like this at first in my own health consulting business. The doubt crept in and I started to question if I was going to make it as a Functional Health Practitioner.
That was until I figured out who my ideal client was, which helped me:
Create a core marketing message that engaged people

Increase consultation bookings with people who showed up

Design 1:1 and group programs people wanted to enroll in

Easily enroll clients during consultation calls

Make all of my marketing efforts more effective
And that's when my business really started to take off!
What most Functional Health Practitioners don't realize is that nailing a niche is critical to developing every other aspect of your business including your website, packages, programs, social media content, and so much more!
Similar to how test results guide health improvement recommendations, your niche does the same thing for all components of your business.
As a heart-centered healer, it's hard to think about narrowing into a niche because we want to help everyone. But the truth is, by trying to help everyone, you actually end up helping no one. When you try to help everyone, you end up exhausting your energy and time for people who are misaligned, reducing your ability to show up 100% for the people who are aligned.
As a mentor once told me, "how you do one thing is how you do everything."
Catering to everyone else's needs is also a common habit that contributes to poor health.  I'm sure you've seen this in your clients or yourself. I've been guilty of it, and my clients have too.
So just as we would encourage our clients to set healthy boundaries around helping others to protect their health, we need to do the same for our business by niching.
Here's the easy and awesome part about nailing your niche…
Your experiences in life and education have uniquely designed you to help a specific type of person, but typical training sessions on niching don't teach you how to identify or harness this.
I really struggled with traditional niching practices. I had a hard time fitting my niche into a specific box revolving around gender, age, and health conditions; I wanted to work with all ages, genders, and health issues.
That's when I created a non-traditional approach to niching that felt more authentic, aligned, and produced the business results I was looking for.
When I take other functional health practitioners through this non-traditional approach to niching, they bust through their blocks and have these kind of light bulb moments!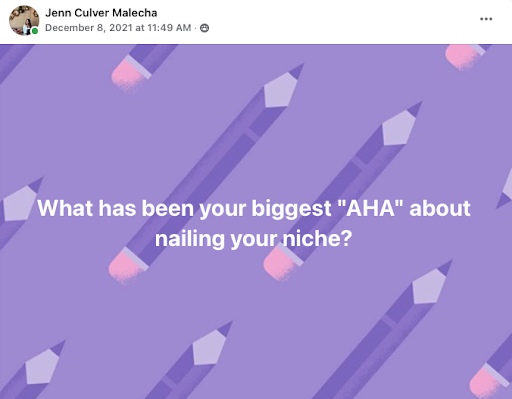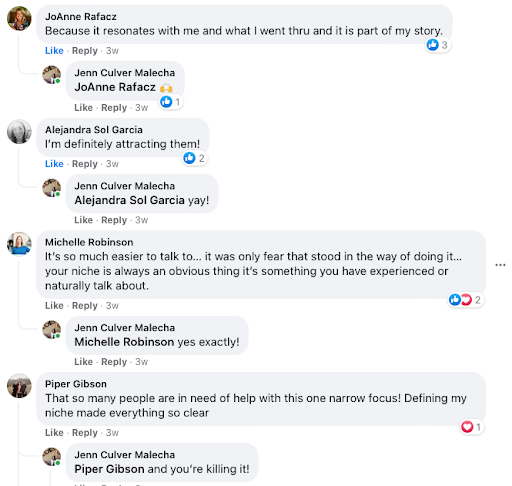 Want to learn this non-traditional approach to niching so you can nail this critical component to grow your business?
Attend my upcoming webinar, Nail Your Niche to Grow Your Business!
When: Wednesday, February 15th
Time: 4pm PT / 7pm ET
In this live and interactive webinar you will learn:
Exactly why niching is critical to your business success

How to choose a starter niche and evolve with it

Ways to effectively market your services to your niche
Now is the perfect time to nail your niche so you can grow your business in 2023 to have a greater impact and income!
P.S. To help you prep for the webinar so you can get the most out of it, check out these two blogs I wrote on niching and bring your questions to get the clarity you need to grow your business…