Fasting for freedom!
Food used to basically rule my life in so many ways, but it doesn't anymore and I want to fill you in on my secret as to why, so you can find your food freedom too.
First, let me rewind for a minute and tell you where this all started…
In 2001, I went off to college pursuing a career in Sport Psychology.  About halfway through my undergraduate I decided the Athletic Trainer to Sport Psychology route wasn't for me, so I changed my major to an emphasis in fitness nutrition, and I landed my first job as a personal trainer right after graduating.
All throughout college, everything I learned about health centered around diet and exercise.  And even to this day the old paradigm of calories-in versus calories-out is still considered the equation for weight loss and good health.
I was also taught how eating small meals every two hours fueled the body and fat loss, and how many servings of each food group should be consumed based upon government recommended guidelines (aka the food-guide pyramid now known as My Plate).
So as a personal trainer straight out of college, of course I thought I knew all there was to know about diet, exercise, weight loss and health, and I followed what I had been taught.
And all of a sudden food became the boss of me.
I planned my personal training client schedule around having to eat every two hours, not just because I thought it was what I was supposed to be doing but also because I found myself hungry every two hours.  If I didn't eat on time I would become hangry.
As a result, my whole life started to revolve around food preparation.  I spent hours going to the grocery store, cooking meals for the week, and portioning out my meals and snacks for the week on Sundays.  I basically would devote almost half the weekend to food prep.
It was exhausting, monotonous and time consuming, to say the least.
Fast forward to now…
I recently completed not one, but 3 separate 72-hour fasting periods to heal my gut and take my health even higher!
Yes, you read that right, I went 3 days without eating on 3 separate occasions.  Food is no longer the boss of me and I have the ultimate food freedom!
Fasting is an incredibly effective tool that has been used for ages in eastern philosophies of medicine to help reverse or prevent health conditions such as cancer, diabetes and other chronic diseases.
So naturally I was stoked when Susannah Juteau asked me to be on her Fasting For Freedom Series to share the wealth of health knowledge with the rest of the world so you could find your food freedom too!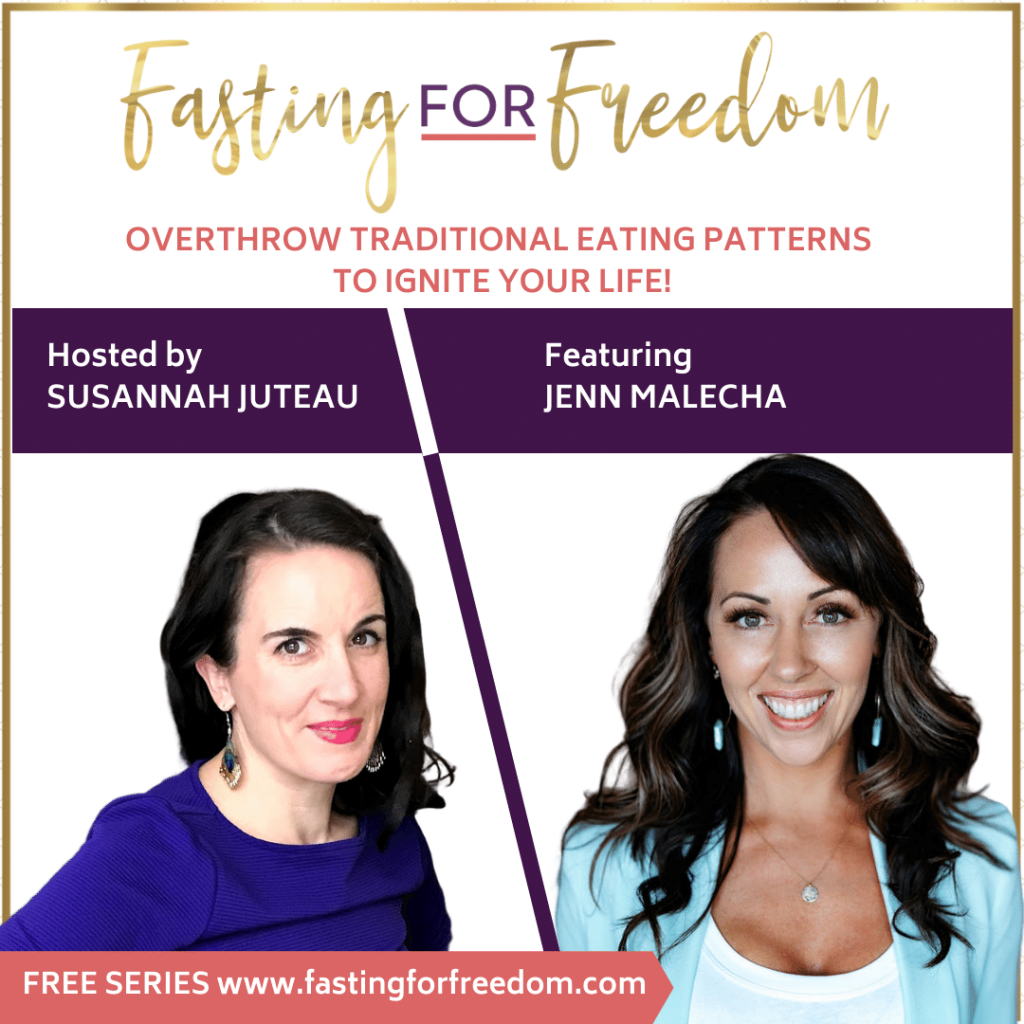 Fasting isn't right for everyone and in some cases it can produce more negative health side-effects than good.
Fasting may not be right for you if:
You have an existing hormone imbalance (thyroid, estrogen, testosterone, cortisol, etc.)

You currently suffer with sleep issues 

You have underlying vitamin and mineral deficiencies

Your liver is already sluggish or overloaded 

You have metals or other toxins built up in your body

You avoid salt or don't eat enough of it
In my expert interview on the Fasting For Freedom Series, Susannah and I discuss safe ways to approach fasting to make sure you don't wreak havoc on your hormones and so you can reap all the health benefits that fasting has to offer.  
You can watch my interview as part of the 11 Day Virtual Series 'Fasting for Freedom: Overthrow traditional eating patterns to ignite your life' starting Monday, March 2nd.
Get your all-access pass to the series here, and get all the info you need to fast for your freedom!