Have you listened to these?
Have you, or someone that you know been struggling with…
Acid reflux or GERD?
Autoimmune conditions or chronic unexplained health issues?
Or how about mysterious hormone imbalances, weight gain and fatigue that might be related to toxic mold?
Then you, or the person you know, need to listen to these podcasts that I was recently featured on so you (or they) can find the missing pieces of your health puzzle and get back to feeling like yourself again!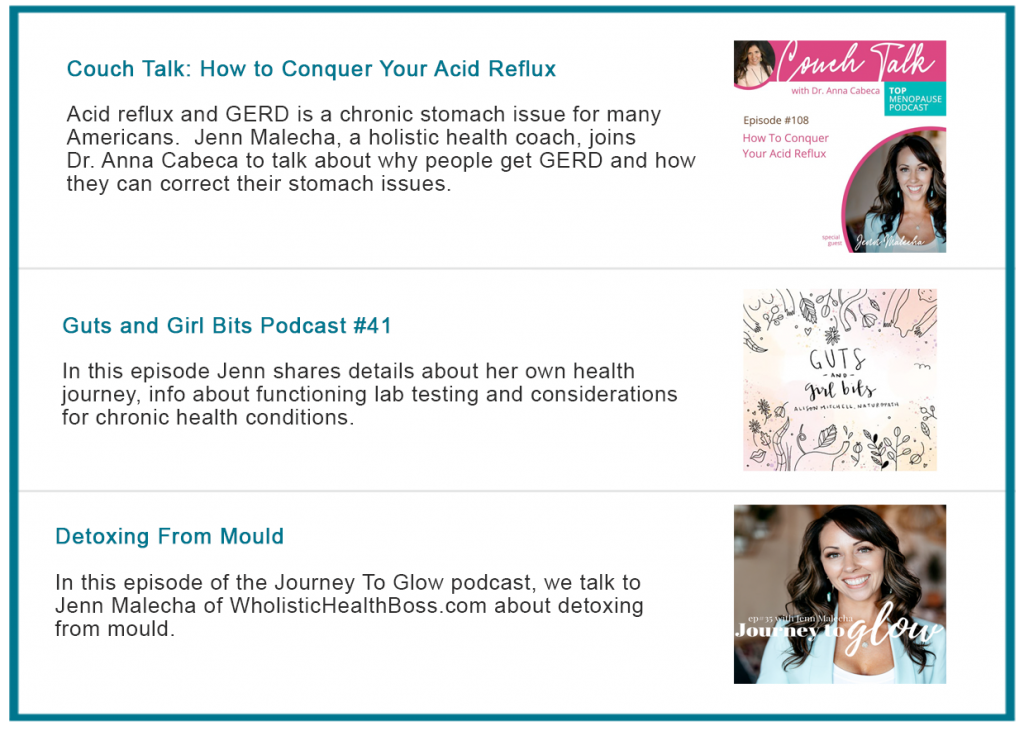 Click here to see all of my podcast appearances and listen away!