Best decision I ever made…
Becoming a Functional Diagnostic Nutrition Practitioner, aka functional health coach, was the best decision I ever made for my health, happiness and career.
My decision was inspired by the health issues I faced at a young age…
…diagnosed with skin cancer at 26
…worsening seasonal allergies that would take me out for days and weeks
…chronic fatigue, struggles to maintain a normal weight, migraines and joint pain
All of which have been completely resolved using what I've learned as a health coach, and no thanks to the traditional medical approach.
I left the corporate world officially 5 years ago to pursue a full-time career as a health coach helping others to resolve their health issues and get back to feeling like themselves again just as I did.
The road to becoming a health coach and building a thriving full-time practice has been a bumpy one, but I did it and I continue to grow in so many ways!
Every day when I close my virtual office, my heart is full of joy and gratitude for the work I get to do; for the ways that I get to help others realize their health dreams.
If you're a health coach wanting to build a thriving practice that brings you joy, or you're curious about becoming one, then there's something you have to know…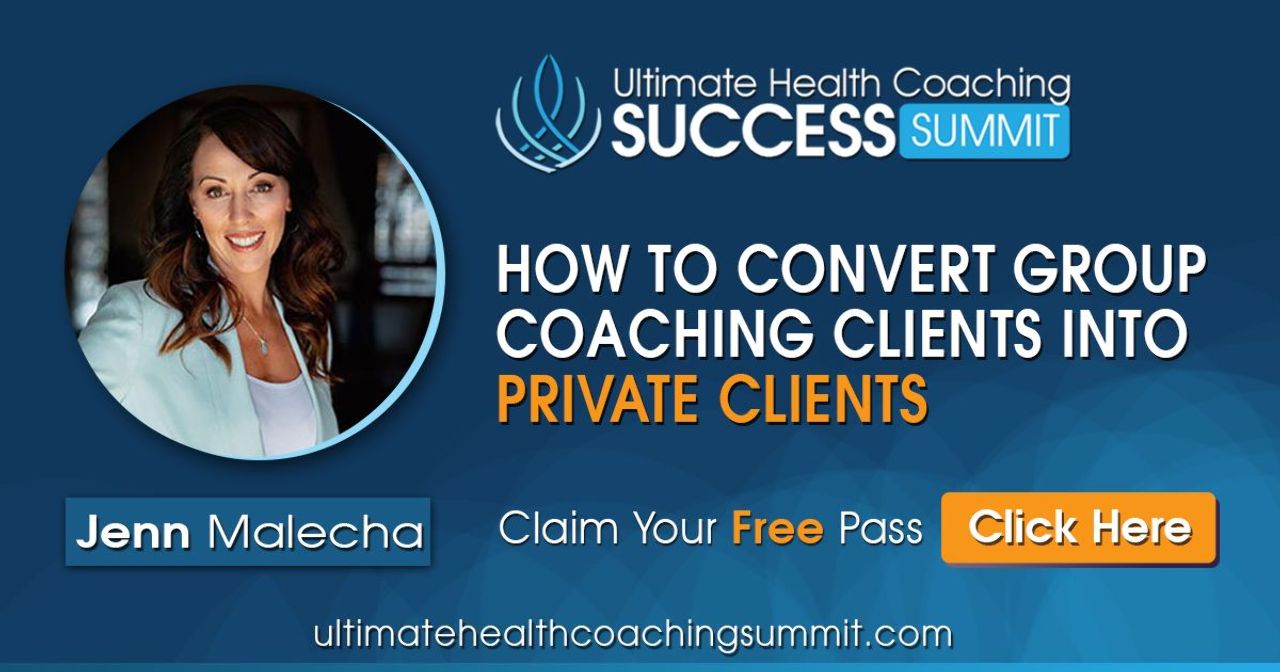 On July 18-21, Functional Diagnostic Nutrition (the health coach training program I went through) is launching the Ultimate Health Coaching Summit that will help health coaches, aspiring health coaches and health practitioners who feel stuck or who might be struggling to build their coaching practice, or who don't know where to start.
And the best part is the summit is FREE! – REGISTER HERE
When you see the topics being covered by these 36 world-class health coaches (including me!), professionals and marketing experts, you'll understand why the Ultimate Health Coaching Summit is going to be an absolute game changer for those who attend!
You'll discover exactly how to get into the health coaching business, and how to address the struggles with your business and your clients, so that you can help as many people as possible get well and stay well.
All you have to do is reserve your seat for the most educational and inspirational event of the year.
And get this… you won't need to worry about going broke buying programs that don't work anymore… it's all right here!
FDN has lined up experts (like me!) in coaching, marketing, nutrition, science and diagnostics for a LIVE 4 day event like no other.
And the best part about all this is that…
…It's FREE for you to attend!
Unlike conferences and hotel seminars that you have to invest time and money to travel to, you can attend this cutting edge online digital summit from anywhere in the world. Cool huh?
No booking flights, rental cars, and hotel rooms, no dealing with layovers, lost luggage, and no missed work or time away from home.
Instead, from the comfort of your home or office or wherever you choose to listen in, you're going to learn exactly how to…
Make a great living changing people's lives for the better
Find programs and systems that get better results for you and your clients
Teach natural healing alternatives to  your community that work
Be part of the growing community of expert  health professionals and coaches
Create a coaching  business that can radically change your financial situation
And so much more.
Now, all that's left for you to do is to claim your FREE Ticket Here before time runs out.
You'll need to reserve your digital seat to attend so you can get a reminder about the event on each day so you won't miss any of the talks and all the extras that come with it.
This is going to be awesome!