Listen to this!
Podcasts are all the rage these days, and why wouldn't they be?
They are one of the easiest ways to ingest information in the fast-paced world we live in, they help us to connect with others that we can relate to and get in touch with experts on specialized topics that pique our interest.
I've been honored to be a guest on some extraordinary podcasts lately with people who are doing the groundwork so that people like you can access the info you need about health, wellbeing and personal self growth so that you can feel like your best self.
In these podcasts, I've had a chance to share tips, tools and resources on a variety of topics.
I've touched on everything from lab testing, to mindset, mold, eliminating toxic exposures, the courage of ease, living confidently and how food can heal.
So this week, instead of my usual blog, I encourage you to catch all the info you can from one or more of my recent podcast appearances!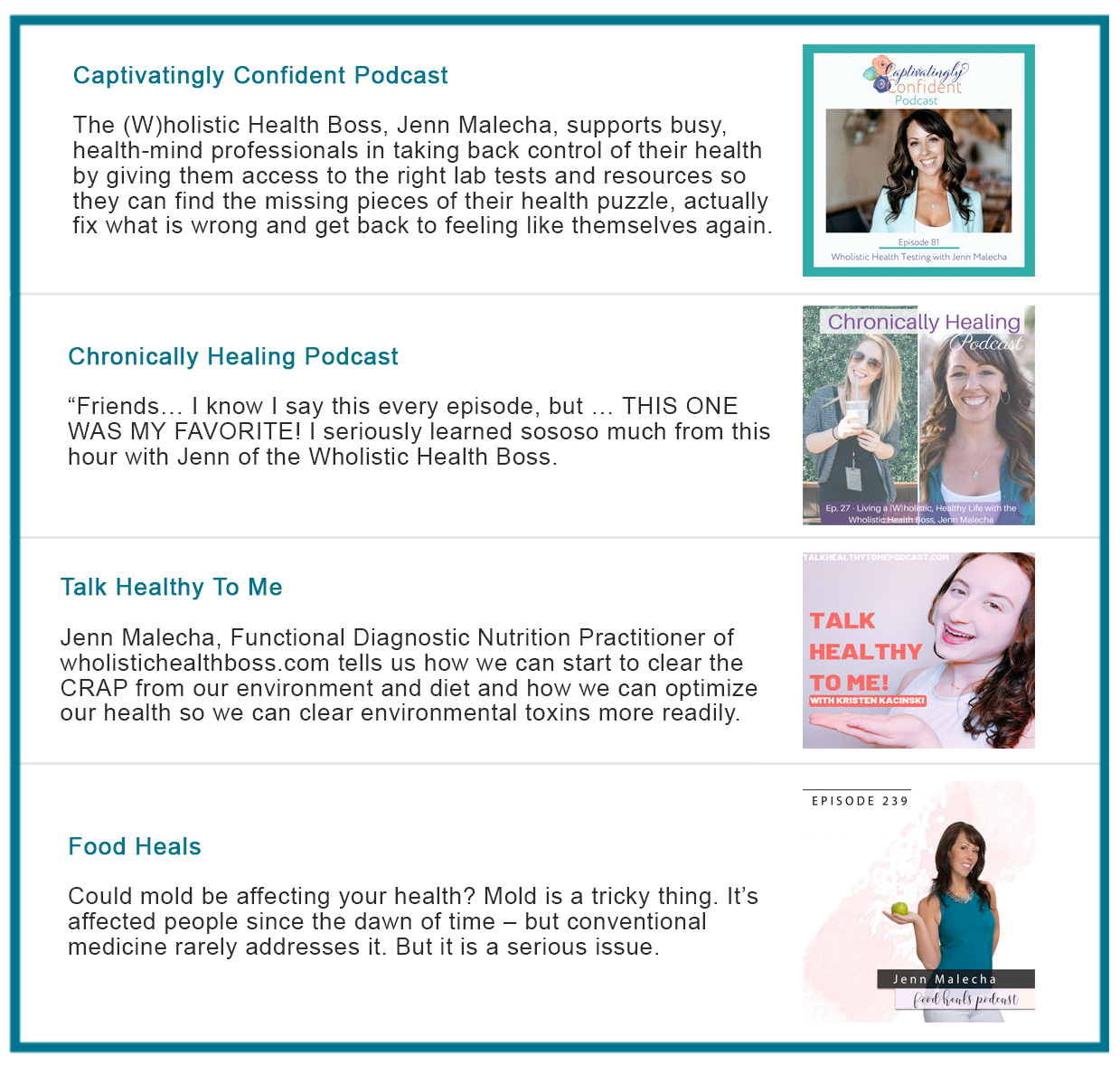 Click here to see all of my podcast appearances and listen away!