Are you going to fall back or spring forward?
Health is about balance; striking a balance between what you eat and moving your body, a balance of hormones, finding a balance between work and life, how much water you need daily versus how much you eliminate, and a balance of indulgence vs healthy choices.
I like to call myself a realist when it comes to health.
I aim to live in the 90/10 zone and coach my clients to do the same; 90% of the time minding healthy habits while reserving 10% of the time for special occasions and indulgences. This type of balance will help you achieve and maintain your ideal health and weight, so you can always feel like your best self.
Here's a real-life personal example of what this looks like…
I just spent an extraordinary 10 days in Spain and indulged in all the amazing food and experiences the trip had to offer while still being mindful to drink plenty of water, physical activity, rest, and take supportive supplements. This is the 10% of the time reserved for special occasions and indulgences.
I had wine, bread, and cheese daily and even stayed up past 10 p.m. most nights.
And as soon as I got home, I got right back into my ideal health and weight-supportive routines (this is the 90%).
Destination vacations are just one example of the "10%" opportunities that life presents us.
We also tend to encounter an abundance of them throughout the Summer with all the fun-filled activities the season brings, and again in the Winter with all the holiday festivities, and also when birthdays, weddings, or other celebrations come around.
What we do in between the 10% moments is what helps you feel like your best self, or get it back.
Every choice you make can either build health or break it down.
With Summer behind us and the holiday season quickly approaching, this is the perfect window of time to double down on your 90% to restore balance to your body and build resiliency before the holidays hit.
According to Traditional Chinese Medicine, Fall and Spring are the best times of year to cleanse and detox the body of harmful impurities that have collected in our organs and tissues to restore balance to the body and prepare for the next season ahead.
This is just one of the reasons why I originally created the 28-Day Cleanse Challenge that gives you a step-by-step easy way to detox for increased energy, weight loss, hormone and digestive balance that decreases belly bloat, allergies, and other symptoms of poor health.
It's even specifically designed for health-minded people like you who want to take their health to the next level, naturally.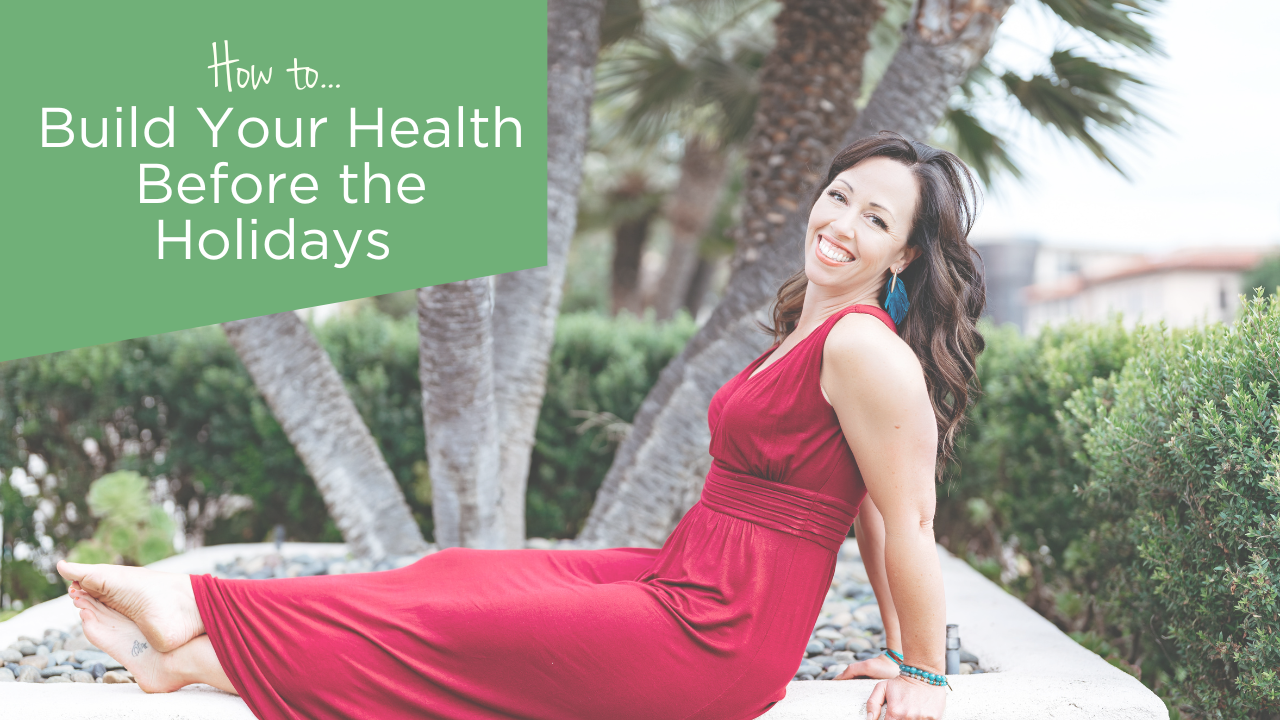 This challenge will help you boost your body's natural detox process using foods and gentle cleansing methods, so you can:
Shed stubborn pounds

Boost your energy

Reduce inflammation

Strengthen your immune system

Enhance your hormones and overall health
The 28-day Cleanse Challenge starts as soon as you enroll (there's no waiting), and you can participate for just $1 per day!
Your body is hard at work for you all year long—it's constantly filtering out toxins that you unknowingly or knowingly are exposed to; digesting and converting food to energy for you; and even running on little sleep or pushing through overworking.
Doing a cleanse during the ideal times of Fall and Spring always helps refresh my body, boost my energy, and maintain my ideal weight.
Consider the Cleanse Challenge as an opportunity to recommit yourself to healthy practices after Summer, to prepare your body for winter, and to get ahead of the holidays that are coming up!
Joining the 28-Day Cleanse Challenge is like hitting the "reset button."
Because we're not perfect (and we shouldn't expect ourselves to be); you can't control all the variables in your life or health all the time. And because your body works so hard for you every day, this is a chance to give it 28 days of your undivided attention to reset yourself and feel your best.
Here's how the Cleanse Challenge works: Over the course of 28 days, you will…
Learn what ratio of proteins, carbs, and fats that are best for your body to boost your energy, weight loss, balance hormones, reduce belly bloat and inflammation

Incorporate the highest naturally detoxifying foods (beets, grapefruit, dandelion greens) into your daily routine to promote the body's natural cleansing systems

Focus on minimizing your intake of the top inflammatory and hormone-disrupting foods: gluten, dairy, sugar, soy, and alcohol

Get accountability to work out regularly, drink plenty of water, and get quality sleep in order to support the body's cleansing and healing process

Receive 30-minute weekly educational webinars and be part of a special Facebook group for support

Receive recipes and a checklist to guide you along your journey

Get exclusive resources and discounts to help you along your journey and beyond!
Throughout my health journey, I have incorporated all of these strategies into my daily way of being to eliminate seasonal health issues, boost energy, lose weight, and create long-lasting sustainable results.
If you're not sure whether a cleanse is right for you or not, here are 10 common signs your body needs cleansing:
Seasonal allergies

Abdominal bloating

Menstrual irregularities

Abdominal fat aka a pot belly

Joint and muscle pain

Low energy or fatigue

Acid reflux/heartburn

Body odor, hot flashes, and excessive sweating

Acne, rosacea, or itchy, blotchy skin

Unexplained weight gain and inability to lose weight even with calorie restriction\
Will you join me and many others to shed pounds, boost your energy naturally, and cleanse your body so you can feel like your best self again?
The 28-day Cleanse Challenge starts as soon as you enroll (there's no waiting), and you can participate for just $1 per day!
CLICK HERE to join my 28-Day Cleanse Challenge right now for just $28
For me, striking a balance is all about controlling what you can and minimizing the impact of the things you can't.
As life continues to happen, the way you choose to navigate it is what makes all the difference.
So ask yourself… are you going to let your health fall back or spring it forward during this pivotal time of year?
The choice is yours, and I'm here to support you in taking control of feeling like your best self through my 28-Day Cleanse Challenge!