This info isn't at your doctor's office…
Do you look at people who just radiate health and wish you could be one of them?
The ones who have endless energy, can bounce back from anything, and are living life to the fullest… 
Want to know their secret?
Then I'm about to make your day!
See, sometimes, we can try every health and wellness tip in the book and still suffer from mysterious health issues, live with pain, or just feel…off.
I know because I've been there.  I've always been one of the healthiest people I've known and despite my health ways, I've had my fair share of health struggles.
To truly fix the problem, we need more information! And it's not the kind of information you would find at your doctor's office.
That is why I recently hired one of my colleagues, the ultimate toxins and gut health expert, Sinclair Kennally, to help me get to the bottom of some nagging health issues so I could feel my best.
Because even health experts like me have something to learn from other health experts like Sinclair.
Working with Sinclair has helped me to:
Increase my energy even more

Feel better in my body than before

And get rid of mysterious old mold exposure related symptoms
So when Sinclair approached me about being part of her latest project…
I was like "hell yes" because I knew firsthand it was going to be life-changing.  
Not only will I be speaking as an expert on the connection between your thyroid, gut, and liver, but you're also invited to attend – FOR FREE!
'It Starts In The Gut' is THE premier virtual summit on gut health, happening March 16th (my birthday!) through March 20th.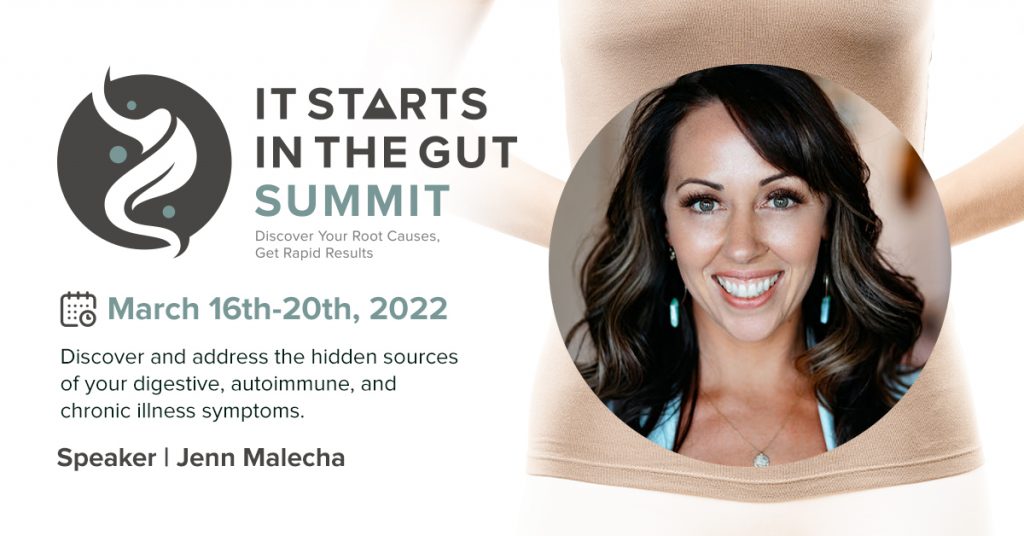 Over 5 days, you'll get access to exclusive interviews and masterclasses with leading health experts (including me!).
We're bringing you real solutions to the root causes of poor health (inflammation, leaky gut, hormone imbalances, genetics, toxic load, stress, and more).
And it's 100% FREE to attend, CLICK HERE TO GRAB YOUR TICKET!
This summit is your ticket to:
Higher Energy

Faster Healing

Easier Digestion

Improved Focus

Deeper Sleep
And most importantly: feeling like yourself again.
You'll learn: 
Evidence-based, cutting-edge approaches to heal inflammation, imbalances, food intolerances, and more.

Clarity on how our environment, food culture, and medical model has been leading you astray, and how to get back on course. 

Fresh approaches to deep healing that actually work!
On average it takes people 7 years to find this kind of information outside of their doctor's office and now we're bringing it to you in less than a week.
CLICK HERE to secure your spot today. 
And feel free to share this email with others so they can get their hands on this information too.
I can't wait to see you there! It would be the best way to help me celebrate my birthday on March 16th 🙂